Yes, Please, Celebrate Halloween First!
We roll our eyes when we see Christmas, Kwanzaa, and Hanukkah designs on store shelves before we've celebrated Halloween too. But. (There's always a 'but,' right?) If we don't start working on holiday designs before you're ready for them, they won't be ready when you're ready for them. So 2017 holiday designs are rolling off the assembly line now!
We're going to be featuring some really fabulous designers this holiday, starting with… US! 😀 Check back — new designs coming soon!
First Up, It's Delightful!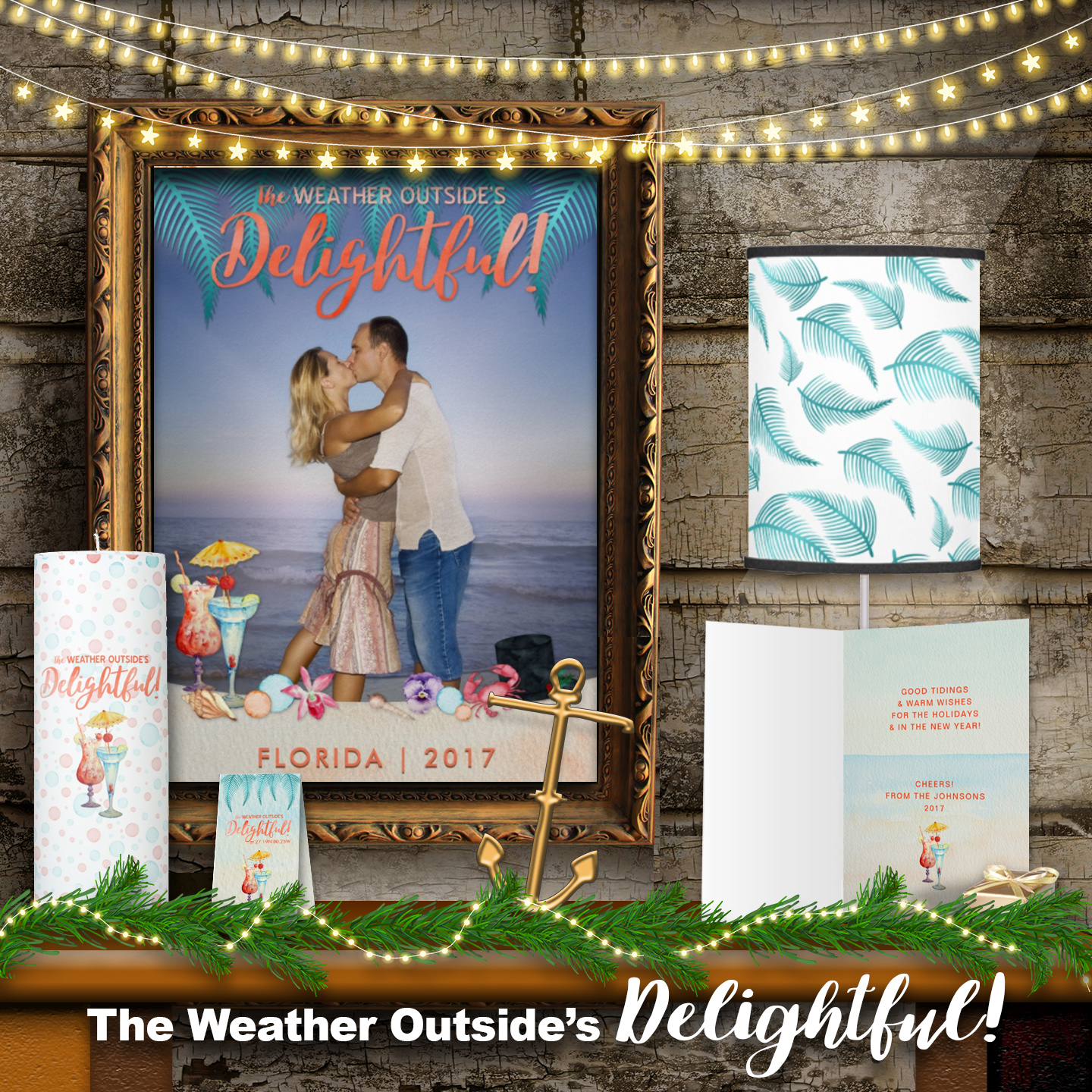 This is our play on "The Weather Outside is Frightful," because in south Florida,
"The Weather Outside's DELIGHTFUL,"
whether it's October, January, or April! So,
let it snow, let it snow, let it snow
— somewhere else. 😉 We're going to go grab another Pina Colada, while you browse…
Tropical Holiday Cards & Stationery Products
Tropical Holiday Home Decor & Gift Ideas
Tropical Holiday Clothes & Accessories
Are You Looking for Something Specific?
If you're looking for something special in a holiday design this year, get in touch with us, and let us see what we can scare up for you. Because, you know, it's not even Halloween yet, so we have a little time. 😉