Personalized Nautical Chart Designs on New Home Gifts (and Boat Warming Gifts!) for his Nautical Man Cave or Family Room, Your Boat or Nautically Themed Bedroom
Plus, we offer featured designers' products with bundles of design options!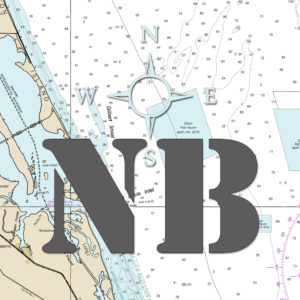 Our NB.Co product line shows a city or state name (or both) and most also display coordinating latitude and longitude for the city's center or a noteworthy famous (or infamous!) landmark. The background image for each personalized product is the authentic National Oceanic and Atmospheric Administration (NOAA) mariner's chart for the region which shows that city and/or state's regional waterways.
Best of all, every design is customizable! Personalize every latitude-and-longitude combination to any place in the world and change the city name to your own hometown, family name, a friend's name, or even your pet's name. Whatever you decide, once you click a product, you can try any number of combinations, plus every product option available, right there on your screen before you buy. How cool is that?
The top section on every page includes Nautical Boutique Co. designs — those are our designs, and, of course, when you make any purchase of those products from our online fulfillment vendor (Zazzle Fulfillment), we earn a design fee. That's logical, right? For our Featured Designers product sections, if you purchase those products, we earn a small referral fee which doesn't affect your price. 🙂 Happy shopping!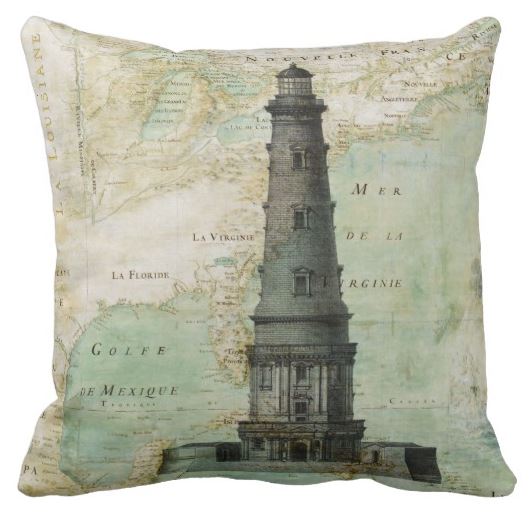 Nautical Bed & Bath Decor

Personalized Vanity Trays and Bath Mats are popular, but, gosh, so are Ceramic Knobs and Shower Curtains. Oh — but those PILLOWS! Hmmm … you're going to have to look at everything for Bed & Bath and decide for yourself what's most fabulous! Read More
Kitchen & Dining Gifts & Decor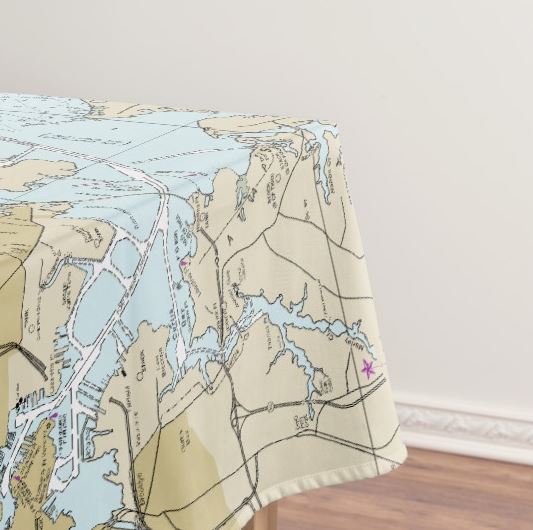 Nautical Chart Tablecloths are, far and away, the most popular item for nautical kitchens and dining rooms. Basically, they're gigantic nautical charts and aren't just great for covering tables — they're also terrific conversation starters! We also offer melamine plates (great for your boat!), travel mugs (any mug can also be a coffee mug — check the product page for options), place mats, and more. Read More
For Living Areas, Boats, & Everywhere Else
Personalized Wood Wall Art, featuring any boat name and home port, is a popular house warming gift among customers, but it's also a popular boat warming gift. While everyone else is buying "boat gifts," we've found that friends love to receive this as a "boat warming gift" to hang in their Man Cave, den, or home office. Read More
---
Remember …
Many products come in different sizes, the alternatives from which you may choose on the product page, some in different finishes, also selected on the product pages, and everything is customizable.
---
And If You Need Assistance …
We're one click away: Contact us, and let us make a custom creation for you. No matter the region or design request, we enjoy a good challenge, so don't hesitate to ask!